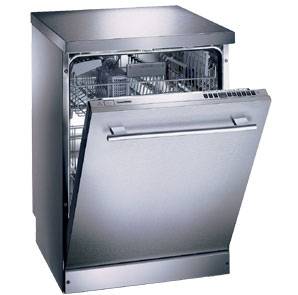 If you need fast, affordable dishwasher repair in Scottsdale or throughout Maricopa County, call us today. We'll be on the way to getting your dishwasher back in service, so you can stop doing all the washing by hand.
Dishwasher Repair in Scottsdale and Beyond Our service area is much broader than just Scottsdale. Call us for Phoenix dishwasher repair or dishwasher repair in Glendale, Tempe, Mesa, Chandler and all the surrounding communities in Maricopa and Pinal Counties
Dishwasher Repair for All Brands It doesn't matter what brand of dishwasher you have. We fix them all! We repair GE, Samsung, LG, Whirlpool, Haier, Electrolux, Amana, Bosch, Kenmore and many others. Our technicians have access to a large inventory of parts for all brands, so quick and affordable repairs are the norm. We'll do our best to have your dishwasher back in service the same day whenever possible.
More than Just Dishwasher Repair
We are one of the leading Scottsdale appliance repair companies and handle repairs throughout our large service area. Call us for AC repair, stove repair, refrigerator repair, or clothes washer and dryer repair.
Our technicians are highly-trained and prepared to handle any appliance repairs you have. They have years of experience, so they have seen it all and know how to fix it. Whether your appliance is a recent model or is 20 years old, we'll have the parts and the know-how to get it back in service promptly and at a reasonable price.
We provide clear, written estimates for all our appliance repairs. You'll never be hit with hidden costs when you call us first.
For Dishwasher Repair and More, Call Today!
We offer outstanding customer service, and our goal is to become your first choice for any type of appliance repair in Phoenix, Scottsdale, Chandler, Tempe, Mesa, Glendale and all the surrounding communities of Maricopa and Pinal Counties.
Give us a call today, and we'll be on the way to help!